Duke and Duchess of Cambridge - Royal Christmas cards 2020
NORFOLK, UNITED KINGDOM: (EDITORIAL USE ONLY / NO SALES) (Requires permission from Kensington Palace) (The photograph must not be digitally enhanced, manipulated or modified in any manner or form and must include all of the individuals in the photograph when published)This handout image provided by Kensington Palace on December 16 2020 of the 2020 Christmas card of the Duke and Duchess of Cambridge, features an image taken in the autumn by photographer Matt Porteous showing Prince William, Duke of Cambridge and Catherine, Duchess of Cambridge with their three children Prince George (left), Princess Charlotte (right) and Prince Louis at Anmer Hall in Norfolk. (Photo by Matt Porteous / The Duke and Duchess of Cambridge/Kensington Palace via Getty Images)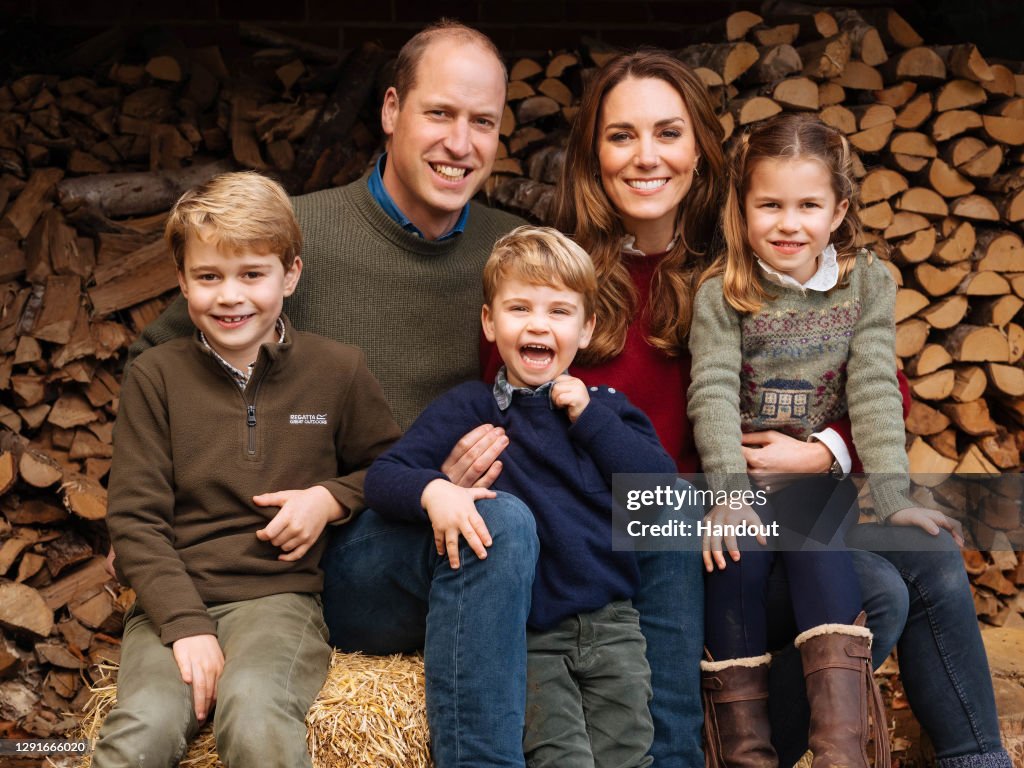 Dieses Bild kann nicht online lizenziert werden. Bitte kontaktieren Sie uns, um dieses Bild zu lizenzieren.
DETAILS
Einschränkungen:
Bei kommerzieller Verwendung sowie für verkaufsfördernde Zwecke kontaktieren Sie bitte Ihr lokales Büro.
(EDITORIAL USE ONLY / NO SALES) Getty Images provides access to this publicly distributed image for editorial purposes and is not the copyright owner. Additional permissions may be required and are the sole responsibility of the end user.
Kollektion:
Getty Images Publicity
Erstellt am:
16. Dezember 2020
Objektname:
cambridgephoto
Max. Dateigröße:
6177 x 4633 px (52,30 x 39,23 cm) - 300 dpi - 7 MB