The Gathering Of The Shoe Shiners
[UNVERIFIED CONTENT] After listening to a taxi driver complaining about the situation in Syria it was about time to ask more Lebanese people about the crisis with the refugees. I thought on Hamra Street there should be plenty of opportunities to find somebody who wants to talk. While I was walking around I stumbled upon several of those shoe shiner kids or children who begged for money, all claiming that they were from Syria, which was confirmed by Lebanese people of this area who were a bit annoyed of them. They seemed to be ubiquitous, asking everybody persistantly whether they wanted their shoes polished.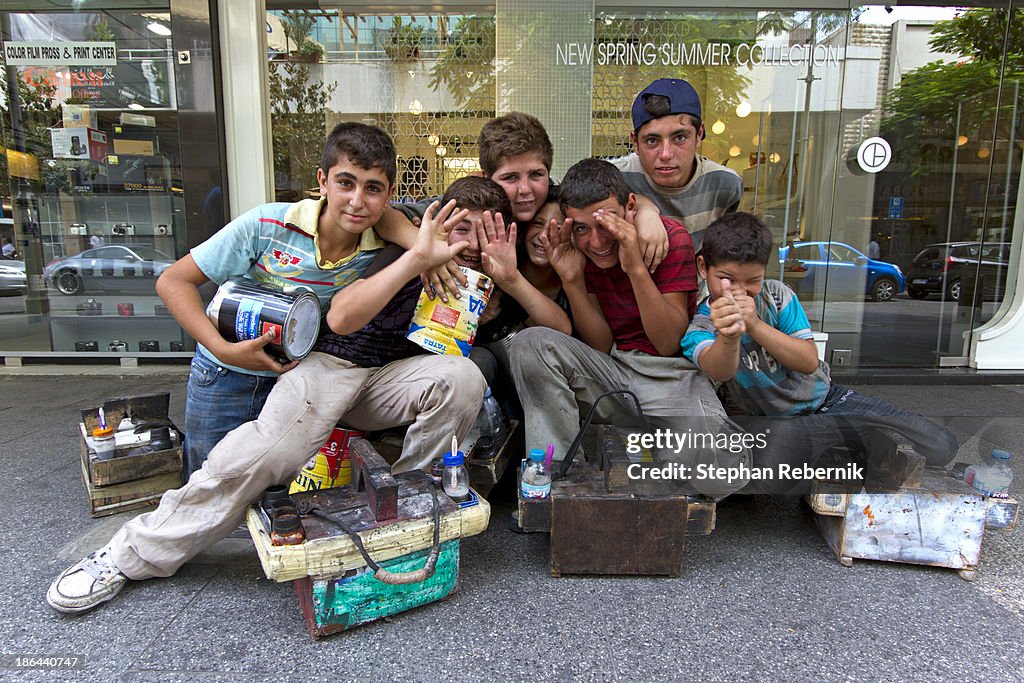 Wie darf ich dieses Bild verwenden?
DETAILS
Einschränkungen:
Bei kommerzieller Verwendung sowie für verkaufsfördernde Zwecke kontaktieren Sie bitte Ihr lokales Büro.
Erstellt am:
29. Juni 2013
Objektname:
2013-06-29_135154__MG_6262.jpg